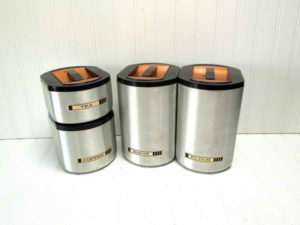 Do you have a restaurant? Are you dreaming of expanding your business? Well, then one of the most essential aspects of your business is to get best kitchen storage bins from top food service equipments manufacturers. Let us checkout what qualities you should look into while buying kitchen and industrial storage bins.
What Volume can be stored?
Commercial kitchen requirements are quite different from household kitchen requirements. It involves lot of cooking with the need of lot of spices, oil and other ingredients. Hence when you are buying kitchen storage bins you must keep in mind the volume that you want to store in the equipment. Industrial storage bins in rectangular and square shapes and hinged bottoms are better for storing larger objects.
What is the material?
If you are running a large kitchen the chances of mal handling is more than that of a small kitchen. Hence you must look for storage spaces which are not delicate and can handle the pressure of a busy kitchen. Stainless steel containers and BPA free plastic containers are perfect for such busy work environment.
Are These Equipment Clutter Free?
If you are looking for some more space in your kitchen go for nest able and stackable kitchen storage bins. The nest able bins can be stacked with each other when not in need. This gives more free space in your kitchen. The stackable bins can be placed over one another and hence are great when you want to keep more ingredients in your kitchen. This type of bin is also great to be used as industrial storage bins.
Are the Storage Bins Handy?
Kitchen and industrial storage bins must be handy to ensure an efficient work process. If you use storage bins of various sizes and shapes it is more convenient to get the right things at the right time. Some containers also come with attached lids for easy use. The big sorts to medium sized bins, all types are available with the leading food service equipments manufacturers to suit your needs.
What Else can you get?
Besides these high quality storage bins you also need an extraordinary refrigeration system in your commercial kitchen. The drawer refrigeration is considered one of the best options for this purpose. This equipment come with a strong compressor and top, side and bottom ventilation options. With drawer refrigeration you can maintain a temperature of 34 to 40 degrees or even lower. You can place the drawer refrigeration under the counter to preserve food items.
The use of food service equipment is also in trend now-a-days. Grillers, heaters and display counters help you immensely when you are serving food outdoors, like in weddings and parties. Choose these products wisely to ensure easy installation anywhere with the need of minimal amount of time. The premium food service equipments manufacturers also come with after sales support.
Hence choosing a proper storage bin is very important if you want a clutter free and chaos less work place.