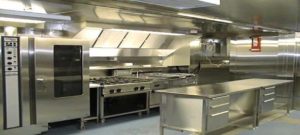 There is a wide array of commercial refrigeration equipment in the market and several models are available to suit the requirements of every restaurateur. You can go in for drawer refrigeration, reach-in unit or a full-capacity walk-in; the choice is endless. Whatever is the variety, the basic function fulfilled by all of them is the same and that is to keep your food chilled and fit for consumption.
Fulfillment of Environment Criteria
Refrigerators are equipped with temperatures ranging from 34 degree F to 40 degree F while lower temperatures of -10 degree F to 0 degree F are maintained in a freezer. While buying the commercial refrigeration equipment for your restaurant business or food establishment certain criteria regarding the surrounding environment have to be fulfilled. Hence, you have to think beforehand on having a suitable environment wherein it will be placed.
Environmental Effect on Refrigeration Equipment
The working of your refrigeration equipment will largely depend upon its surrounding environment. Equipment best suited to the existing environment has to be purchased. A glass door merchandiser that is meant for front areas will offer best results if it is placed in the environment it is meant to be. If it is placed in a hot working kitchen it will function effectively for a couple of months but later on, it will start giving trouble. You will soon end up with compressor problems not to mention the frustrating time in getting it rectified.
Correct Location
The location of the refrigeration unit's placement needs to be considered. A refrigerator which is placed close to a wood fired pizza oven will not perform at its peak efficiency as the one which is placed away from heat emitting equipment. The temperature of the unit will be maintained at the right working level and occurrences of breakdowns will be avoided if the unit is placed at the correct location. Moreover, the location of the equipment should provide easy access to platforms and ladders for inspection and cleaning purposes. Servicing of the units can also be easily facilitated. All other factors such as the water connections, electrical wiring equipment should be made available at the location.
Space Criteria
The place where the equipment is placed should have no obstruction behind the equipment or there should be free flow of space to facilitate easy cleaning and adequate ventilation.  The ceiling height in the area can be less than 8 feet in restaurants or food establishments and this is sufficiently enough to enable all the employees handling food items to do their job walking upright easily.
Make a Learned Decision
You have to be aware of all the environmental factors before placing the order and accordingly these aspects must be discussed with the refrigeration equipment manufacturers. It is pointless to order for the equipment in a hurry and then deal with frustrating moments of frequent breakdowns and service calls. Making a learned decision is always beneficial and will ensure that the commercial refrigeration equipment is placed in the correct location having fulfilled all the environment criteria.